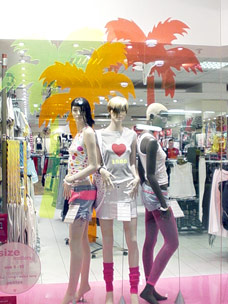 Back in 2008 Graphic International Display merged with Laser Products Ltd, allowing us to offer a comprehensive laser cutting service for point of sale materials and displays.
GID are able to cut a wide range of materials from delicate fabrics (such as silk) through to metals.
The accuracy of the laser cutting process allows for rapid prototyping, the cutting of any shape, polished edges and a good yield per sheet.
Our laser cutting facilities include:
1 x Multicam 400w machine. Bed size 2500mm x 1500mm
1 x Trotec 85w machine. Bed size 710mm x 410mm
1 x Lotus 12590 85w. Bed size 1250mm x 900mm
For more information on how we can help and to discuss your laser cutting requirements, please click here to get in touch.