levi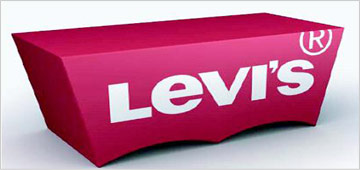 60mm block with metal stand
2,000 produced in house over 10 days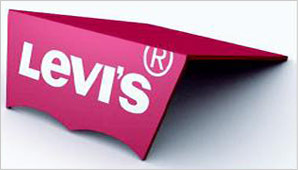 3mm fabricated acrylic shelf edgers
16,000 produced over 10 days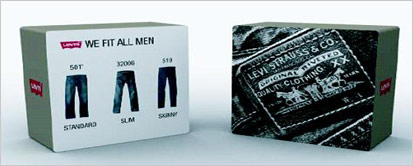 60 mm block with Petg graphic holder on both sides
2,000 produced in house over 15 days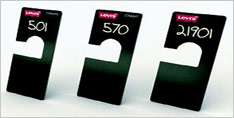 3mm laser cut acrylic hangers. Screen printed and packed with white liquid chalk pen
15,000 produced over 5 days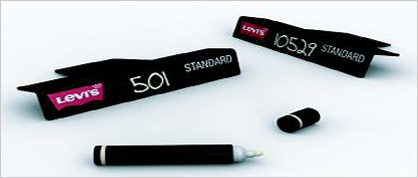 3mm laser cut and fabricated acrylic shelf edgers. Screen printed and packed with white liquid chalk pen
15,000 produced over 10 days
---
debenhams
GID produced and delivered in excess of 108,000 acrylic items in 2 weeks for 150 store roll out.
"They are proving a fantastic asset for us. Helping us get across price points more clearly and giving us greater impact during promotions. They are also helping us give our services greater clarity to the customer – order service, wedding gift service etc. We are also using them to help give identity to some of our brands eg John Rocha, Julien MacDonald, Jasper Conran. This is helping raise the profile of these in store. Above all the feedback from both store teams and customers alike is that they help make departments feel more premium when we want them to and also more promotional when we need them to. Thus filling both their original objectives."
V.M. Manager – Debenhams

Click on an image below to enlarge it. You can browse through all the images by clicking on the right or left of the enlarged image.
---
we have also worked with...