GID's acrylic fabrication services include heatbending, drilling, printing and assembly. Since merging with Lasered Products Ltd in 2008, we have an expanding fabrication facility for the manufacturing of acrylic products. Incorporating the very latest equipment we can produce to the highest quality. Working through the development of prototypes and into full production runs.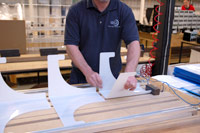 heat bending and forming
Strip heaters allow us to locally heat the acrylic sheet for tight bends. We have several strip heaters and can manufacture large volumes. Ideal for ticket holders, menus and many acrylic display products.
Utilising a purpose built oven we can also form acrylic into smooth shapes or different shapes ideal for softer curves.
flame polishing and diamond polishing
By using our precision flame polishing units we can place a controlled flame onto the edge of shaped acrylic which puts a smooth edge onto the cut acrylic, while our precision manufactured diamond cutter puts a polished edge on a sawn cut acrylic panels.
6 x Hot Wire Tables (max length 2m)
4 x Clarkes Hot Wire Heaters
6 x Flame Polisher
2 x Diamond Polisher
2 x Forming Oven
1 x Buffing Wheel
1 x UV Bonding
3 x Interwood pin routers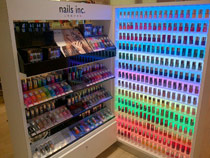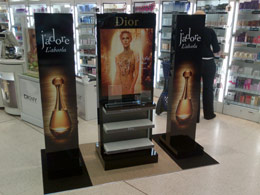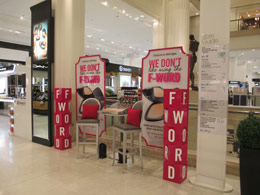 For more information on how we can help and to discuss your acrylic fabrication requirements, please click here to get in touch.
services

download plant list